Donations – Doorstep Homeless Families Project

---
Doorstep Homeless Families Project
London, United Kingdom
---
Donations
rolex day date mens 118205 36mm gp factory automatic watch
Doorstep will not be accepting donations of goods from week beginning 27th July until week beginning 7th September. This is because we are running a special programme for homeless children, during the school holidays, and all our activities will be focused on them.
Please contact Vicky Fox if you have a special donation or an inquiry.
When: Wednesdays, 10:30am – 3:00pm
Where: 9a Broadhurst Gardens
What: The families are in need of gently used adult and children's clothing, books, toys, baby equipment, household items, bedding, food, working small electrical appliances, laptops, macbooks.
Thank you for your generosity!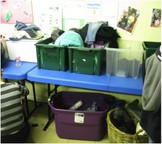 ---
Registered Charity No. 1007692
www.doorsteplondon.org
Welcome
About Doorstep
News & Events
Our Work
Meet the Staff
Feedback from our
Donations
Contact Us
Annual Report 2012-2013
Annual Report 2013-2014
You are viewing the text version of this site.
To view the full version please install the Adobe Flash Player and ensure your web browser has JavaScript enabled.
Need help? check the requirements page.